The objective of the Asian/Pacific Bar Association of Sacramento (ABAS) is to foster the exchange of ideas and promote the professional growth of the members of the Association; to provide an opportunity for fellowship among the Association's members; to provide service to the general and local community; to develop and encourage cooperation with other organizations of minority attorneys; and to provide a vehicle and forum for the unified expression of opinions and positions by the Association upon current social, political, economic, legal or other matters or events of concern to the members of the Association.
The Asian/Pacific Bar Association of Sacramento (ABAS) is one of the most dynamic organizations in the Sacramento legal community and the Asian/Pacific Islander American (API) communities. ABAS is an advocate in the Legislature and the Governor's Office on issues of concern to its communities and serves in a leadership role on community issues.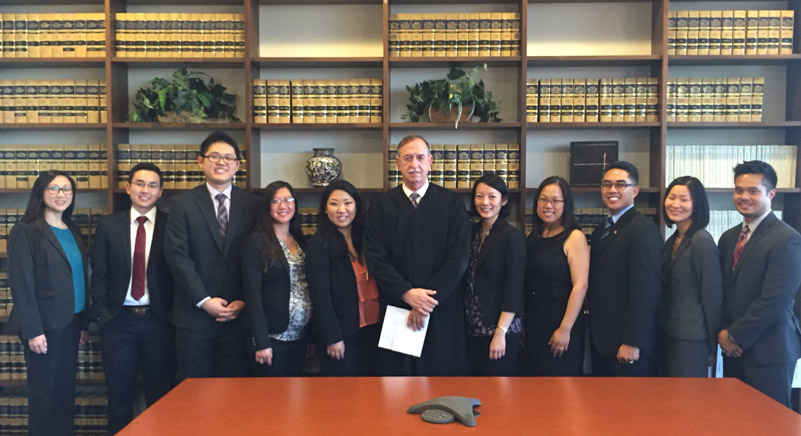 ABAS is an association of attorneys, judges, law students, and friends who have associated for the purposes of professional development, community service, public appointments, advocacy, and camaraderie. Since its inception in 1981, ABAS has been an active voice for the legal profession and the API community, and was part of the founding efforts of the National Asian Pacific American Bar Association (NAPABA), the Asian/Pacific Bar of California (ABC), and the Unity Bar Association of Sacramento. ABAS is certified by the State Bar of California and is an affiliate member organization of the Sacramento County Bar Assocation. 2012 marked the 15th Anniversary of ABAS Law Foundation, the 501(c)(3) counterpart to ABAS, whose purpose is to administer and raise funds for law-related educational and charitable projects in the API community.